Apdh Blacklist Email Version 0.0.5
With this extension you can avoid an attack of registration users, newletters and process checkout.
Overview
---
With this extension you can save your time and money by avoiding user verifications and newsletters. With this tool you can block the registration of users by specific domains or cover several domains by using filters (wildcard): * .au. This way, you will avoid daily spam. If the extension is applied, nothing will be modified in its templates, that is, a message will appear when filters are not passed, such as the following: "Sorry, your e-mail address is not allowed at this store."
Add tо your web store an additional anti-spam protection which will allow you to block specific domains. Set the email filter for registration, newsletters and process checkout. Make your store protected against spam. The module must be configured for its use. From the control panel, it is possible to allow the protection and add the blockade of domains. For example: *.eu,play.ch. If the module is configured, blocked domains will not be able to register or subscribe to the bulletin.
Features:
---
Block email by domains.
Protect checkout.
Easy configurations.
Tracking user and can block login, checkout.
Customize error message.
Free lifetime updates.
Translate language: spanish, english
If you have any problems, please, contact by email.

Release Notes
---
0.0.5:
Compatible with Open Source (CE) : 1.7 1.8 1.8.1 1.9 1.9.1 1.9.2 1.9.3
Stability: Stable Build
Description:

0.0.5:
Compatible with CE: 1.7 1.8 1.8.1 1.9 1.9.1 1.9.2 1.9.3
Stability: Stable Build
Description: Fix warning code and optimize.
v0.0.5
Support
---
If you have any problem with the extension, please contact me through apdh92@hotmail.com.
Magento 1.x reaches end-of-support on June 30, 2020. M1 extensions will be removed from Marketplace on July 7, 2020
---
---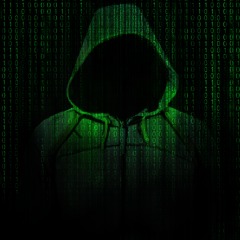 Alex Daqui
I am a full stack web developer with more than 5 years of experience. I like to learn new programming technologies and share them.
Svitlana
The extension has been a great help to me. Thanks for the help.
Alex Daqui
Thank you very much for your comment. Any questions do not hesitate to contact me
Leave a Reply